Welcome to IQ Dental in North Vancouver, BC
Comprehensive Dental Care
IQ Dental in North Vancouver offers comprehensive and personalized dental care in a welcoming and supportive environment. Our experienced team is dedicated to meeting your general and specialty dental needs and providing a high level of personal attention to ensure your comfort and satisfaction. Trust us to take care of your oral health with the best dental care in North Vancouver
When you want the best North Vancouver dentist, you can trust IQ Dental! The aim of our dentists, Dr. Peyman Safari-Pour,  Dr. Bahareh Gamini, and Dr. Terry McKay as well as the entire IQ Dental team, has been to provide the patients of North Vancouver, West Vancouver and the lower mainland with conservative, effective, and beneficial dental care at a fair price.
At IQ Dental in North Vancouver, you will always receive the quality care you deserve. You can relax and feel confident knowing you will get dental care at a fair price. We offer a full-service dental experience right here in North Vancouver with general and specialty dental services.
Thank you for your referrals!
We appreciate your confidence in referring your family and friends to IQ Dental! Our new PATIENT REFERRAL REWARDS program gives us the opportunity to thank you in a way that will make you smile, literally! Ask us for details at your next dental visit or go straight to our REFER A FRIEND page.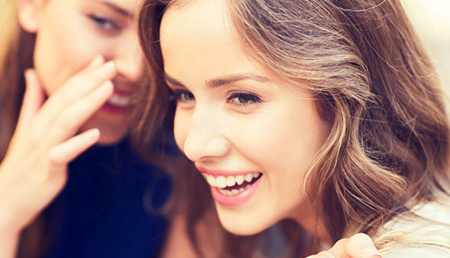 We provide affordable and comprehensive dental care to patients and families of North Vancouver, West Vancouver, and surrounding areas.
Articles from IQ dental on how to maintain optimal oral health