If you'd like to share some kind words and smiles, please ask our front desk staff for a comment card at your next appointment. We'd love to hear about your experience!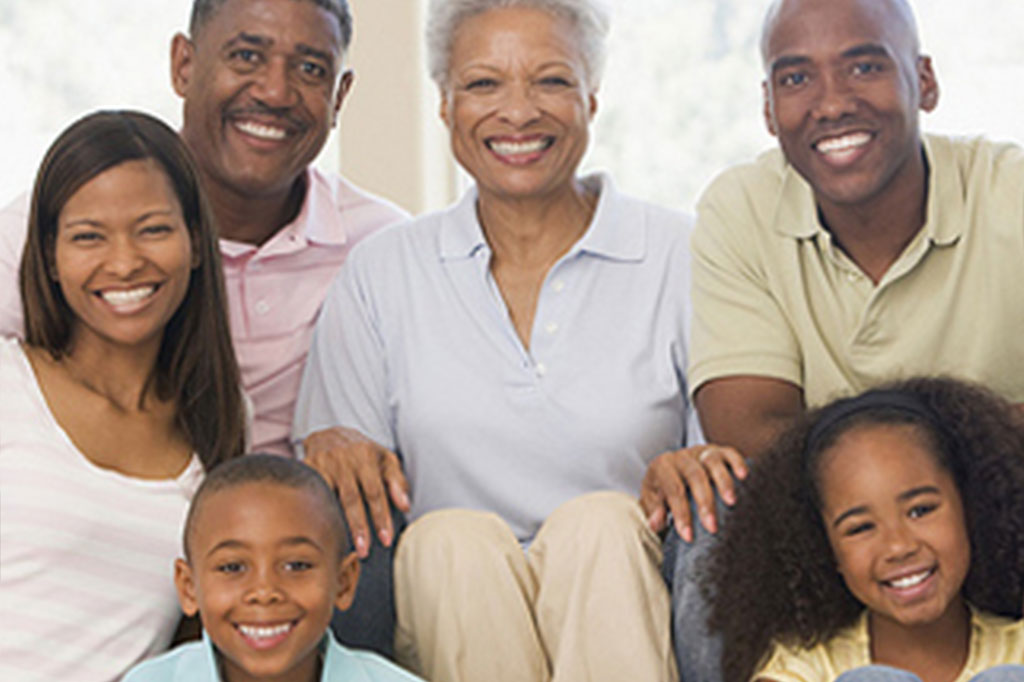 "We have been going to Terry for 33 years. I have had extensive dental work from him and he has referred me to specialists when and as required. All my work has been well done and the service I have received has been wonderful. He is very good at making sure you do not have pain and explaining the procedure he will be using. My husband has also been very pleased with the work Terry has done for him. His staff has been very good at making sure we get our annual checks and making our appointments. We would and have recommended Terry as their dentist to people we know and those who ask us about a dentist. In times when I have required emergency dental work, Terry has provided this on weekends or whenever the work had to be done. He has been great for us."
Marion Elkington
"Yahoo! I can finally smile with confidence. Terry and his staff did an amazing job with a crown and four-tooth bridge right in the front of my mouth. They matched the color of my teeth so well you would never know there was work done. Throughout the four visits, I had with Terry, he and his staff were kind, courteous, and most important to me, gentle. I have and will continue to recommend Terry. Thanks for a great job."
Chris Hall
"Dr. McKay has been our family dentist for 20 years. He has seen us through baby teeth, chipped teeth, abscessed teeth, crooked teeth, wisdom teeth, fillings, root canals, bridges, veneers, implants, countless checkups, and myriad of other dental procedures. Dr. McKay has been an outstanding dentist every step of the way. Tooth by tooth, family member by family member, Dr. McKay and his wonderful team are superb. They care about their patients—they are respectful, professional, and kind—and they are very, very good at what they do. They make me want to be a better patient and not many dentists have been able to do that. Highly recommended by a dental coward."
Anonymous
"Excellent dentist. Pain-free needle and appointment ran on time. A very knowledgeable dentist and the staff explained everything clearly. I am very happy he is my new dentist!"
Anonymous
"Dr. McKay and his staff are incredible! I have been to see him for more than ten years, and would recommend him to all who desire the best care for their oral hygiene. The staff members are positive, caring, and warm professionals who are efficient and knowledgeable. Dr. McKay is a kind, patient-centered practitioner. He is considerate and listens to patients. He has all of the latest technology. I was in town for only a few days, but he made time to see me, and within a two-and-a-half-hour visit, I walked out with my crown made, cemented, and fitted perfectly. He even provides his home number for emergencies. I appreciate Dr. McKay's approach to his work and trust him; in fact, I travel from California just to continue to see him for all of my oral hygiene care."
Trisha Kivisalu
"Great guy! Had an emergency over Christmas and he was kind enough to come in on Christmas Eve and fix some chipped teeth of mine. Very thankful for his effort."
Anonymous
"Great experience. Dr. McKay replaced a crown. He and his staff are very kind and organized. The shots were painless and he made sure everything was frozen throughout. What I really like beyond the technical expertise was that artistry. He took great pride in matching the natural color of my teeth."
Lea Phau
"Dr. McKay and his team are outstanding! They are extremely well organized, informative, caring, and very gentle. Oral issues are explained in easy-to-understand terms, and options are always presented. Dr. McKay is also one of the elite dentists in B.C. who consistently continues their education, committed to keeping up with the latest technology and techniques. After many years as a patient, I am very confident that IQ Dental is the best choice for my family and highly recommend their professional team."
Anonymous
"Great guy! Does excellent work ... highly recommend him for everything from cleaning to braces."
Verstrate, Coquitlam, B.C.
"My husband and I moved to BC from Saskatchewan four years ago. Dr. McKay was recommended to us by our dentist in Regina. We feel very fortunate to be patients of his. Not long ago when my husband had some major dental work done, Dr. McKay went so far as to give him his home number to call if he had any problems over the long weekend. Now in this day and age I call that going 'above and beyond.' His entire staff is pretty phenomenal when it comes to being efficient and friendly. Let's face it, no one really wants to go to the dentist, but since we've got to, why not ease the pain and go to the best?"
The Strilaeffs
"Terry McKay is knowledgeable, efficient, prompt, kind, and generally a very good dentist."
Anonymous
"No one likes getting injections, but his are painless. I was in an office before where the dentist would just say I needed something, but here, I felt that the information from the woman who cleaned my teeth perfectly supported what the dentist said and it made sense to me."
Anonymous
"Terry McKay has been my dentist for more than 30 years, and I have always had great service. He is gentle, polite, kind, and always smiling. Terry keeps himself up to date and always explains very clearly the alternatives. He is the best dentist in the North Shore, with the experience, the skills, and the manners that you want from your dentist! I have referred many people to Terry and will continue to do so. Many thanks, Terry, Andrea, Leanne, Rhonda, Laura, and Susan for taking care of me and my family!!"
Fehmina Lalani, Lonsdale Pharmacy
"The most painless, informative, and thorough dentist that I've encountered. I've just recently gone through my first series of procedures with him, but plan to continue on with him as my number one."
Anonymous
"Terry is an amazing dentist and I would recommend him to anyone. I've been going to Terry for more than 20 years. Always does great work. I've had veneers, crowns, inlays, and one CEREC® (soon to be two), and all are perfect."
Anonymous
"Terry has been my dentist for more than 20 years, too. He, Andrea, and the rest of the staff are friendly, efficient, and always on time. Terry really loves what he does and enjoys updating his skills. Last time I was there, a month ago, I needed a crown near the front, and to my surprise, I walked out with a beauty, all in one appointment!"
Anonymous
"Terry is an excellent dentist who treats patients as friends. Highly educated and continues his education to keep up to date with advances in modern dentistry. I highly recommended this dentist as I have been to many and he is outstanding."
Anonymous
"Terry has been my dentist for more than 20 years. He is a friendly, dedicated, and pain-free dentist. This man has a heart of gold and takes his patients to heart."
Anonymous
"The doctor is up to date on the latest technology in dentistry and takes lots of courses. He does terrific cosmetic dentistry and offers crowns in one appointment, as well as implants. My new smile is TERRIFIC! Notably, Dr. McKay's dentistry lasts an average of 20 years and the acceptable average is only five to seven years (thank the dental plans for that)! I really appreciate getting quality work that lasts; not work that will break down just when the insurance will pay for a new crown! The best thing is PAINLESS injections; he is very gentle, kind, and polite to his patients. They have music and TV to watch so you don't have to listen to the drill. Overall, I found the level of care and professionalism to be top quality. The staff is friendly and professional and they run on time, so don't be late! This office bills the patient directly, but will fill out the insurance forms for you to send in. I got my money from insurance in less than two weeks."
Anonymous